fr



Palm
A hybrid between the table lamp and the wall lamp. Palm looks like a wall lamp, but it simply sits against a wall. You can therefore move it around as you wish. A cousin of the Banana tree pendant light, Palm draws its inspiration from garden torches, and its aesthetic from the fan-shaped leaves of palm trees. A play of superposition between the textile sheets (woven paper and cotton canvas, and its brass skeleton is revealed when Palm is turned on and it diffuses an indirect, warm and radiant light.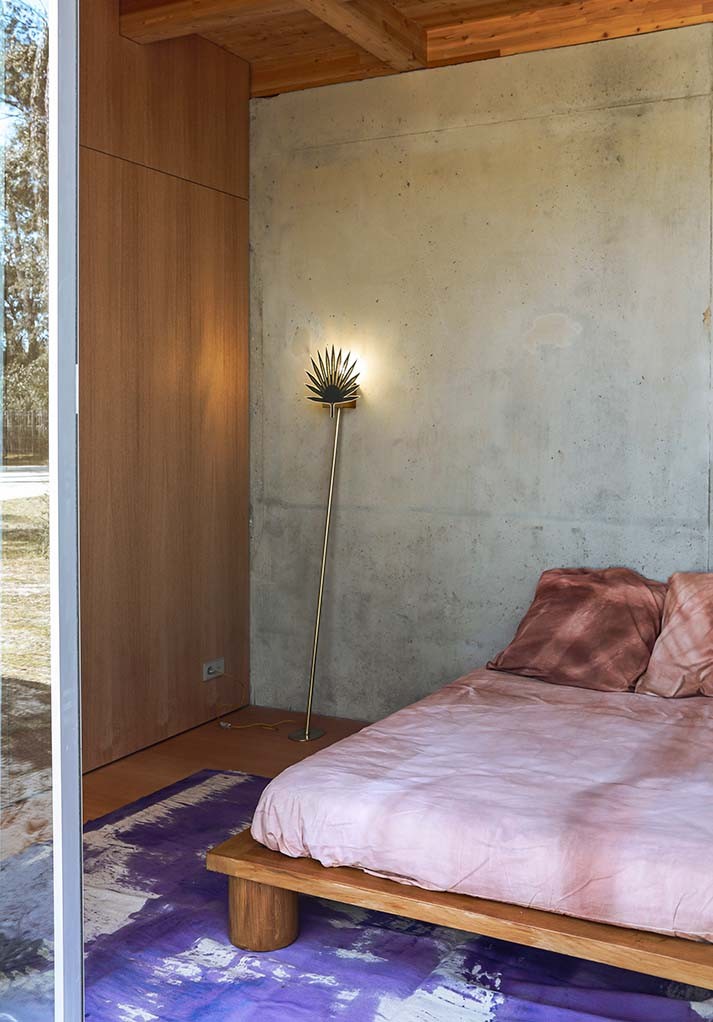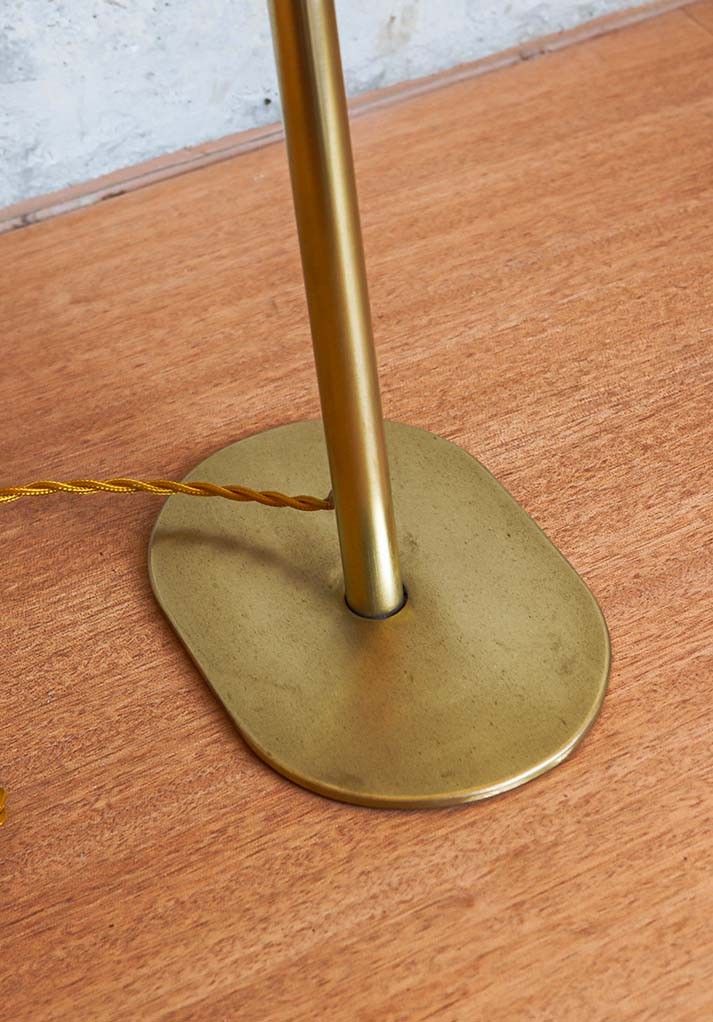 More informations:
Its 90 cm brass rod is encased in a flat, non-slip brass foot 10 cm wide by 2 cm high. Its electrical braided cord equipped with a switch. Palm must be leaned against a wall to have its perfect balance. It will find its place near a sofa, or as a duo around a bed.
Elements supplied:
Palm is electrified with an E27 socket. Its electric cord is fitted with a switch and is covered with twisted textile.
Manufacturing details:
All the elements of this wall light are manufactured or machined in our workshop in Béarn (South West of France) and sourced in France. The torch is made from two hand-painted sheets of different colors, one of woven paper and the other of starched cotton. The brass parts are cut in the center of France, then brushed by us.
Manufacturing delay: 4 to 6 weeks
Garanties sécurité
(à modifier dans le module "Réassurance")
Politique de livraison
(à modifier dans le module "Réassurance")
Politique retours
(à modifier dans le module "Réassurance")
This product is available for click and collect on these stores
BAYONNE / PARIS